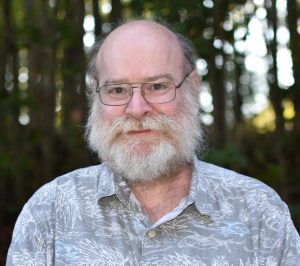 This website was created by David McCorkle in 2014 using databases obtained from the State Archives of North Carolina and digitized images of microfilm he purchased.  He wrote the software behind this website and spent many hours linking images to grants.   David has many deep North Carolina roots dating back to Colonial times, especially in the areas of Mecklenburg and Anson counties that are now Union County. He has been writing computer software for 45 years, and is a specialist in databases, data cleanup and presentation, as well as web applications and hosting.
In early 2020 he started and is President of a small non-profit organization called North Carolina Historical Records Online.  Its primary purpose is to sponsor projects that provide images of documents that relate to North Carolina historical and genealogical research, and it now operates this website.
Website hosting is provided courtesy of David's company Practicore Incorporated, maker of StayTrak software for drop-in daycare centers. He is planning to move the website to Amazon Web Services in 2021.
All images and data are public record and thus in the public domain. If you use this information elsewhere, please credit the State Archives of North Carolina as the source, along with the listed microfilm call number.
We would like to give many thanks to the staff at the State Archives of North Carolina for their help in obtaining the images and data used on this website, and especially to all the dedicated staff over the years who preserved, filmed, indexed and digitized this material.
Please don't hestiate to send any corrections, suggestions, comments, etc. to David McCorkle, site administrator, at info@nclandgrants.com or dmccorkle@practicore.com.